Enter a keyword to search our catalog
GW Event Services Is One of the Largest Inflatable Company's In St Louis
GW Events is one of the Largest Inflatable provider in St Louis. We have all types of inflatables like bounce houses, Interactive Inflatables, Inflatable slides, Water Inflatables, Bungee run, Joust Inflatable, Trackless Trains, Euro Bungee, Bungee Trampoline, Mechanical Bull, Mobile Zip Line, Mobile Rock wall and the attractions, entertainment, for your next event. We are essentially a "One Stop Shop". Our staff wants your event to be nothing short of amazing and we strive to please. We have become one of the largest inflatable companys that specializes in extreme attractions, interactive fun, casino party planning, professional event lighting, photography services, arcade games, Inflatables while also providing our area's most talented artists and entertainers to our customers. We are offering

FREE

Event Planning Help. New Customer will also get

FREE

added Items for their event. Our team will help plan out every aspect of your event from A to Z.

GW Event Services now has a Bubble Van! Call for Details.

Our Mission:
Our mission is to provide our guests with an unforgettable event with amazing service. We are lucky to have a staff of very experienced individuals in this challenging industry. We go to great lengths to ensure that our customers are pleased and that all of the planning culminates into what everyone had envisioned.

Who We Are:
We are a group that wants nothing more than to have a happy customer at the end of the day. We like what we do and we love when you like what we do. The smiles, the pictures, the laughter, the photographs, and the relationships that we make through our work is who we are.

New For 2021:
We are crazy excited about adding over $90,000 in new inventory for 2021.
We are offering FREE party planning support. Our Staff will help make your next event amazing.
We have added Bubble Van.
The New 2 seat Gyro Extreme, this new pieace is Amazing and safe.
We have added a new Rydable Animals to our line up.
We added the newest and most amazing interactive inflatable called the Big Baller,
We have added Inflatable Nine Hole Golf. This new Pieace is very interactive and looks great
Spectrium Sport 24 Foot mobile rock Wall, With Led climbing pegs.
We added Glitter Body Art
We now offer Kiddie Rides, Check our new Spin the Apple Kiddie Ride.
All Casino Tables have been update with state of the Art RGB lights. Our Tables look Amazing!
We added new bounce houses, Inflatable Obsticals, and many more.
In 2021 we are offering all new clients FREE Add On item. Call for details.
Amazing Entertainment Solutions
We specialize in the "WOW Factor". We Have the Extreme Attractions like Mobile Zip Lines, The Latest Bungee Trampolines with 5 stations, gyro extreme, Spin the Apple Kiddie Ride, Trackless trains, Mechanical Bulls, and LED Rock Walls. We have been the top provider of High-Tech Simulators & Arcade Games in our area since 1985. Our inventory of Inflatables is bigger than ever! And don't forget that we have a full range of Casino Equipment available. Photography services are also something that we provide... Graffiti Walls, Green Screen Photography, and photo booths. Browse our Catalog to see all of these things and so much more. We offer a wide variety of entertainers and activities including favorites such as Face Painting, Glitter Body Art, Pony Hops, Live Music, Caricaturists, Air Brush Tattoos and More. We take pride in our equipment utilizing LED lighting to make our equipment POP, from Rock Wall handholds to beautiful LED casino tables. We own 95% of the equipment we rent.
Customer Service & Risk Management
Safety is our primary concern. We have the Best Insurance in the Industry.

We are also proud to give back to our community.
We have a favorite charity call Responder Rescue.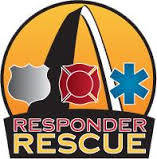 Responder Rescue's mission is to provide emotional, tangible or monetary assistance to any first responders in the St. Louis area that have been injured, become ill or suffered a traumatic situation when they have no other help. https://www.responderrescue.org

We Service the following areas:

Types of Events:
Company Picnics, After Prom, Graduations, Vegas Style Casino, Church Festivals, Carnivals, Universities and Schools, Themed Events, County Fairs, Bar Mitzvah's, Hospital and Medical, Corporate Parties and Birthday Parties.

We are one of the largest inflatable companies in St Louis. We Have a Huge selection of Inflatables. We Have 6 Categories of Inflatables on our site:



Interactive Play System:

which can be added to our Inflatables



Competitive Inflatables like:

Bouncy Boxing, Bungee Run, Human Foosball, Boulder Dash Inflatable, Iron Man Obstacle Course, Mini Obstacle Course, Pedestal Joust, Race to the Top Inflatable, Rock and Roll Joust Inflatable, King of the Mountain Inflatable Rock Climbing Wall, Wacky Ball Inflatable, Wacky Chaos Obstacle Course.



Fun Additions:

Galaxy Explorer kid Crawl Through, Gravity Ball Game, Inflatable Money Machines, Trackless Trains, Trike Inflatable Track, Inflatable Twister, Under the Sea Crawl Through and Velcro Wall.



Inflatable Slides and Bouncers:

Wide Variety of Inflatable Bounce Houses, 16 foot Inflatable Slide, Bounce House Slide Combo, Candyland Inflatable kids Playland,Catch A Wave Dual Inflatabe Slide, Giant Carousel Inflatable Bounce House, Giant Dual Inflatable Slide, Giant Single Lane Inflatable Slide.



Sport Items and Interactive Inflatables:

We have Nine Hole Inflatable Golf, Extreme Tee Ball for the kids, Past Pitch Radar Cage, Inflatable Basketball Hoops, Inflatable Football Cage, Multi-Sport Inflatable Arena and Soccor Shoot Out.



Inflatable Water Slides:

Gone Fishing Wet Dry Water Inflatable Slide, Niagara Water Slide, North Wood Flame Wet Dry Slide, and Wild Wave Jr Wet Dry Inflatable Slide.